Welcome to UNAM Cares

Who we are…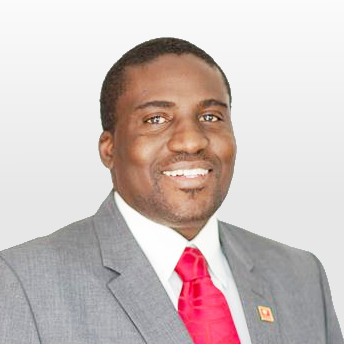 UNAM Cares is the University of Namibia's Corporate Social Responsibility (CSR) community engagement project in the office of the Vice Chancellor under the 3rd mission of the University of Namibia. The project originated from the findings of a Hepatitis E study (UNAM, 2018) which were translated into a community response intervention project; UNAM Cares. The Hepatitis E study aimed at gaining insight into local community's needs, understanding and experiences of Hepatitis E and how to address the identified needs. Prof Kenneth Matengu, Vice-Chancellor of UNAM officially announced UNAM Cares on 04th Sept 2019 during the 1st UNAM Academic Assembly.
Our Mission Statement
"To create sustainable multi-sector partnerships of organizations that collectively co-create, implement & co-produce integrated 'business-like' models for achieving a better future for all through community engagement."
Our Vision Statement
"To provide a lasting vehicle for social impact through the power of community engagement and partnerships."
UNAM Cares Pillars
Humanitarian Aid (SDG 1 & 2)
Health (SDG 3)
Education (SDG 4)
Research (SDG 9)
Innovation (SGD 9)
Environment (SDG 15)
Our Core Activities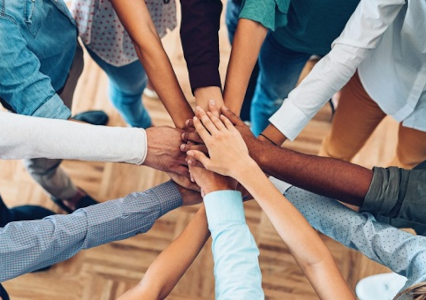 UNAM Cares' core programme activities include community education, community development, social entrepreneurship development, public health education, humanitarian aid, research, and innovation as well as environmental care. All the programme activities are aligned and guided by the UN Sustainable Development Goals (SDGs) applying the Social Innovation Model for Partnership, Leadership, and Entrepreneurship (SIMPLE) (Tomas Osburg, 2019) in which the community development approach is multi-sectoral.
Who We Target
UNAM Cares is committed to serving the community by working closely with schools, communities; national and international multi-sectoral stakeholders to provide a strategic platform for UNAM staff & students to lead, plan & execute various community development projects.
Who We Serve
Students & Staff
Schools
Orphans & Vulnerable Children
Poor & Vulnerable People
Elderly
Persons without shelter
Stranded & Vulnerable Migrants
Prisoners
Become part of  UNAM Cares
Apart from UNAM Cares benefitting societies, projects will provide learners, students and community members with work integrated service learning opportunities where they can join any of the UNAM Cares projects. In joining UNAM Cares projects, the students in return will benefit from and are provided with valuable leadership skills. Wherever and whenever possible, UNAM Cares will provide anyone with inter-professional learning among students & staff from participating in programmes and schools. Participation in UNAM Cares will link beneficiaries with an important part of UNAM's mission – which aims to prepare students as community-engaged leaders and change agents. UNAM Cares aims to reinforce the University's collective aspiration to instil & practice the core values of care, empathy and to create opportunities for students to practice professionalism & experience inter-professional learning as we serve society in an impactful manner.

Our Projects
Hepatitis E Research A project by UNAM in collaboration with The Phoenix project of Cardiff University.
Public Health Education Campaigns on the prevention of Hepatitis E by UNAM Cares.
Humanitarian Aid Project A Project that distributed 1500 bars of soap to communities in the informal settlements in Windhoek in prevention of Hepatitis E.
Christmas Food Parcel Drive Feeding up to 67 Senior Citizens in Rehoboth and Okahandja Old Age Homes.
Act of Love In celebration of Valentine's day where 3

rd

& 4

th

Year Student Social Workers distributed dignity packs of toiletries and snacks to pediatric patients & their mothers in Windhoek Central hospital.

COVID-19 Assistance Public Health Road Shows across 12 regions in Namibia sponsored by the Wales & Africa Grant in collaboration with The Phoenix project of Cardiff University.
Humanitarian Aid Provided to 450 persons without shelter by UNAM Cares.
Corporate Sponsorships Old Mutual Namibia and Buffalo Financial Services CC sponsors UNAM Cares to support vulnerable communities.
Sofia's Kitchen and Kindergarten Roundtable Hochland Park 154 supports Sofia's Kitchen and Kindergarten with Food vouchers through UNAM Cares.
International Sponsorships European Union and International Organization for Migration supports UNAM Cares Migrant Assistance and Repatriation project.
FNB Vaccines for Hope Project sponsored UNAM Cares Mobile COVID-19 Vaccination clinics in 12 regions.
Wales and Africa Grant In collaboration with the Phoenix project of Cardiff University sponsors UNAM Cares Oxygen Namibia Training and Oxygen Plants.
Governmental Sponsorships Welsh Government through Cardiff University and UNAM Cares sponsors the Ministry of Health and Social Services with Personal Protective Equipment and Medical equipment.
Canadian Fund for Local Initiatives Sponsored UNAM Cares co-production of traditional crafts.
Get In Touch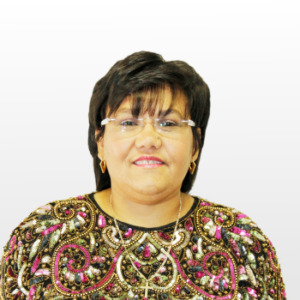 Dr. Rachel Freeman
Head of UNAM Cares: Office of the Vice-Chancellor
Senior Lecturer: Psychology & Social Work
School of Allied Health Sciences: University of Namibia
Tel: +264 (0) 61 206 3300/+264812520601
E-mail: rfreeman@unam.na
Help Us, Help Others
Banking Details
Bank: First National Bank
Branch Code: 281872
Branch Name: Business Banking
Account Name: UNAM Cares Project
Account No: 62270343412
Swift Code: FIRNNANX