Vice Chancellor's Welcome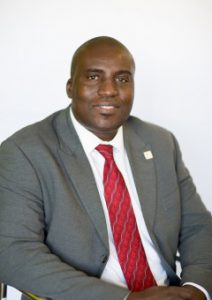 Welcome to the University of Namibia, more popularly known as UNAM. We are a young dynamic University established in 1992. We have twelve (12) campuses, with more than 30 000 students enrolled at the institution, making UNAM the biggest tertiary institution in the country. These numbers are complemented by about 2 200 staff, across all campuses. The ever growing international footprint of UNAM continues to show promise, with more international students enrolled annually.
Despite our brief existence, we have risen to be amongst the leading institutions of tertiary education in Africa. We offer an array of internationally benchmarked courses that meet contemporary and future needs of society. There are a variety of courses on offer for most career objectives. Some of our flagship programmes include: Medicine, Engineering, Pharmacy and Veterinary Science. I encourage you to have a closer look at our various programmes on offer under admissions.
At UNAM we strongly believe that everyone is capable of great work. Personally, I have never met anyone who has failed to demonstrate even the slightest desire to be remarkable – the nature of humanity is genius itself. This is perhaps why the human race has advanced the furthest in the animal kingdom. I know that at times we may feel that we fall short of greatness, but what you may lack in ability, we believe that we can help you achieve through will. We believe in the human spirit, we believe in you!
Our philosophy is to create industry leaders and entrepreneurs. UNAM is on a new journey – the institution is no longer interested in students who only wish to come to the university because they want to be employed somewhere afterwards. Employment should merely be an option, or a means by which to raise capital to solve the problems that linger in our communities. We want our students to be a force of positive change in the country. The attainment of national objectives, such as vision 2030, with particular reference to industrialisation are an imminent reality, cemented by the first batches of engineering and medical graduates who are doing very well in industry.
If you ever take the time to cross our threshold and choose to enroll at any of our campuses, you will meet with mind boggling discoveries that will set your life on a trajectory of unimaginable depth. You will be transformed in your thinking and will be given a chance to apply new knowledge. I cannot say that it will be easy, but we will give you our best. Our philosophy is to create industry leaders and entrepreneurs. We don't merely train our students to be employees. No matter your condition, we encourage you to take this journey with us because we are confident that you can do it.