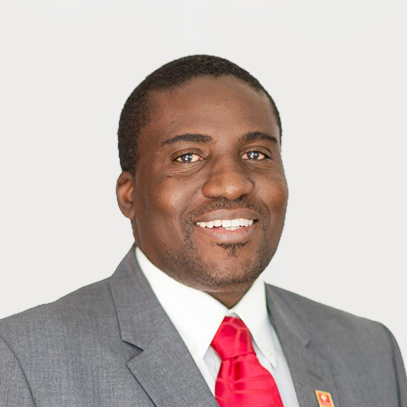 Prof. Kenneth Matengu
VICE-CHANCELLOR
Dear Graduates,
Your qualification is a glorious achievement that opens up an extensive option-list for your future.
As you enter the daunting world of work and or entrepreneurship, remember to make calculated decisions and don't settle for the first-best opportunity. Your UNAM qualification affords you options! Be an example of your alma mater and contribute to new graduates' lives by being a force to reckon with in the workforce
Enjoy the fruits of your hard work and cherish every moment of this milestone.
Congratulations once again, this is your moment!
Dear Graduates,
Congratulations to our 2023 cohort of graduates! This is indeed a milestone for everyone graduating this year, considering where we were not so long ago during your tenure as students. Suffice to say – this is a glorious achievement, and you should enjoy every moment of it.
This is the first step into a daunting new world for most graduates, but one you should cherish, considering the extensive option-list as a result of your acquired qualification. One difficult part is behind you, now you have the tools to face the next daunting task – the world of work. But rest assured, the qualification you have obtained will make life easier henceforth, and you will be rewarded for it.
Go out there, consider your options and make calculated decisions – don't just jump at the first-best opportunity that lands at your doorstep. That is what a UNAM qualification affords you – options!
Congratulations once again, may you enjoy the fruits of your hard work to the fullest! This is your moment!