Welcome to H3TB
The Hotspots, households and hospitals: enhanced drug-resistant TB case finding in Namibia (H3TB) project is part of the EDCTP2 programme supported by the European Union that seeks to enhance research capacity and accelerate the development of new or improved Tuberculosis prevention.
This project will investigate Namibia's case management, pharmacokinetic variability and on-going transmission that have fostered drug-resistant tuberculosis (DR-TB) epidemic leading to a global estimated number of >500,000 new multidrug resistant (MDR) TB cases per year, of which roughly 10% are extensively drug resistant (XDR).
Namibia is a high TB burden country with an incidence rate of 446/100,000 in 2016; about 11,000 new cases per year. 3.9% of new cases and 8.7% of previously treated cases have new multidrug resistant (MDR)-TB. Whole genome sequencing (WGS) has recently been applied to interrogate the complete genetic code of Mycobacterium tuberculosis (Mtb) strains.
Objective of the project
The specific aims of the H3TB project is to:
Characterise the DR-TB epidemic, in terms of clinical, epidemiological, geospatial, social network and laboratory data, to identify transmission hotspots in two regions of Namibia,
Evaluate the feasibility of targeted case finding intervention strategies to improve DR-TB control in highly affected populations and
Develop a transmission model to investigate the potential impact of the case finding intervention strategies on DR-TB incidence in Namibia.
Expected outcome / vision
To strengthen DR-TB diagnosis, surveillance and control, inform DR-TB case finding policy in Namibia and regionally and inform resource allocation by identifying high transmission areas and create preliminary data to design a large-scale DR-TB case finding intervention.
Timeline of the project
We have enrolled around 470 participants in our prospective surveillance study, in which H3TB is nested. We have almost completed a systematic scoping review looking at case finding interventions for drug-resistant tuberculosis. We have allocated three scholarships to Masters students at UNAM to work with us on the project, and employed our staff to work in communities of the Khomas, Otjozondjupa and Ohangwena regions. Enrolment of study participants will start in June 2022.
Partners & stakeholders
H3TB is supported jointly by the UK Medical Research Council (MRC) and the UK Foreign, Commonwealth & Development Office (FCDO) under the MRC/FCDO Concordat agreement (grant number MR/T008814/1). H3TB also is part of the EDCTP2 programme supported by the European Union (grant number TMA2018SF-2462).
The views and opinions of authors expressed herein do not necessarily state or reflect those of EDCTP.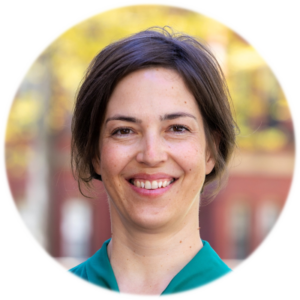 Prof M Claassens (MBChB, BSc Hons, MPhil, PGDip Epi, PGDip M&E, MSc, PhD) is a medical doctor, African research leader, EDCTP Senior Fellow and a Harvard LEAD fellow at the Harvard School of Public Health and Harvard Global Health Institute. Her research focuses on tuberculosis, HIV and Covid-19 within marginalized societies in Southern Africa, aiming to improve implementation gaps by bringing the bench to the bedside and the community. She also feels strongly about engaging young girls and women to make their way in the STEMM fields.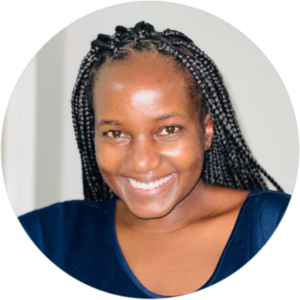 Ms Libertina Shiweva is a Research Coordinator for the Project. She holds a Masters degree in HIV/AIDS Management and an Honors Degree from the University of Namibia in Population Studies/Geography. She is currently pursuing her 2nd Masters in Public Health with UNAM. Ms Shiweva Research interests are in Infectious diseases and has an in-depth understanding of Demographic and Statistical methods, Monitoring and Evaluation work in both quantitative and qualitative studies. Moreover, Ms Libertina understands spatial data analysis and mapping in the field of GIS and Remote Sensing. She currently Coordinate and Supervise all the Project work for the Project Planning and Implementation